SANITARY WARE AND FITTINGS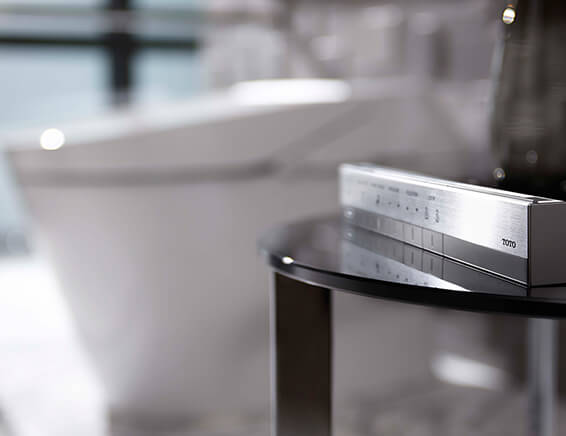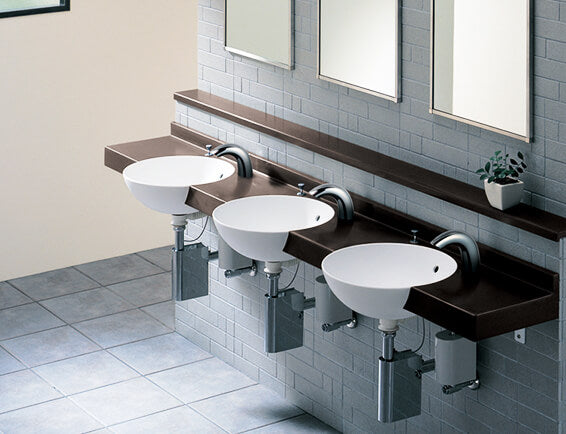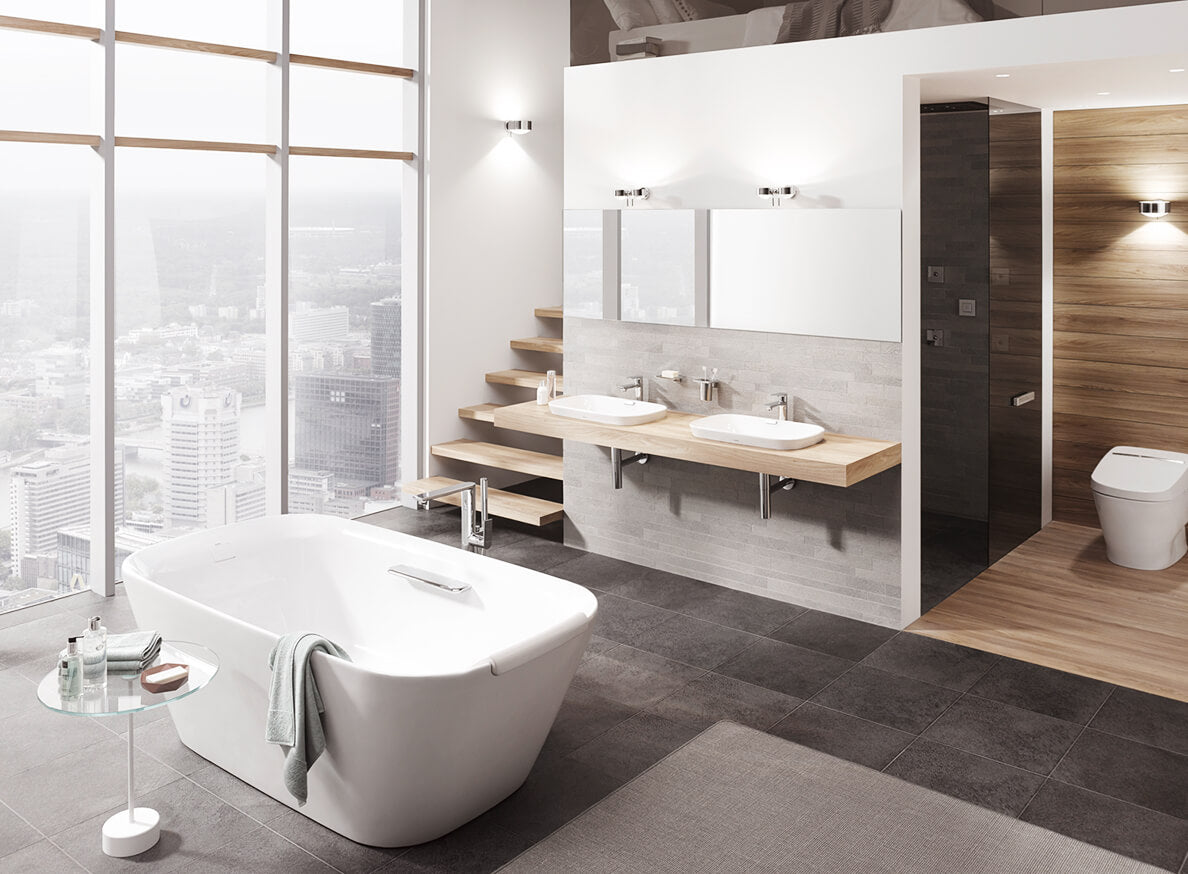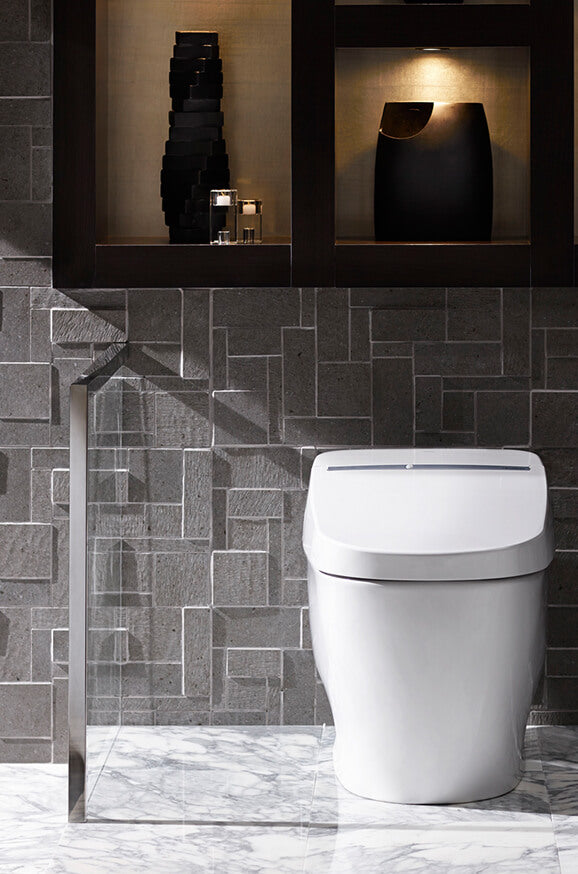 TOTO was founded in 1917 as a manufacturer of ceramic sanitary equipment and plumbing hardware. TOTO has grown to become the industry leader and premier supplier of plumbing-related products in Japan and is posed to move forward in the 21st century with an expanded corporate vision. Among the corporate philosophies adopted by the founders, "Quality and Reliability" is one of the basic company missions. TOTO is dedicated to provide products and services that are designed to improve the cleanliness, comfort and convenience of residential and nonresidential spaces. For more than 90 years. TOTO's top-quality and reliable products have not only enhanced people's quality of life but also won itself the highest customer satisfaction and appreciation.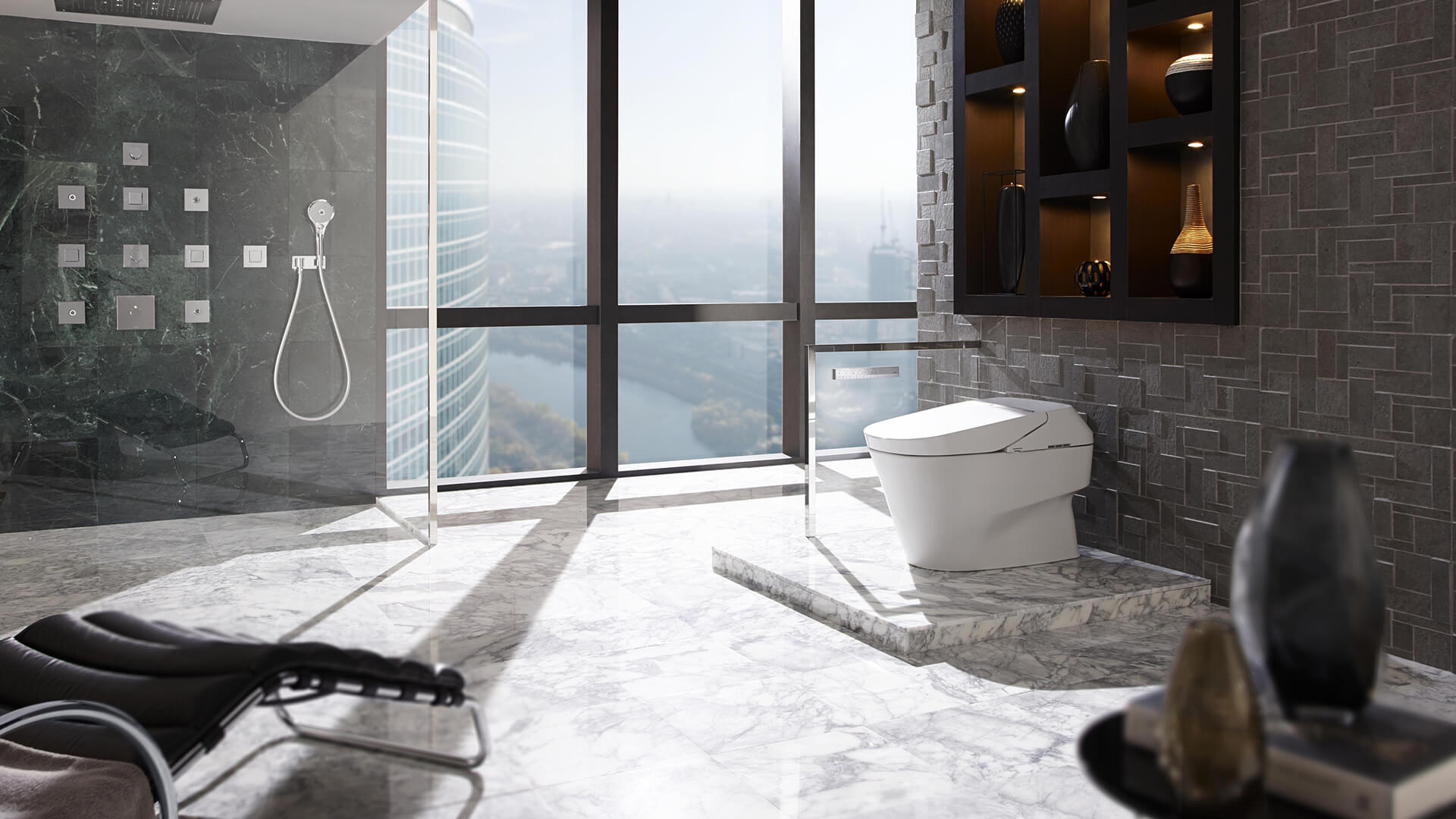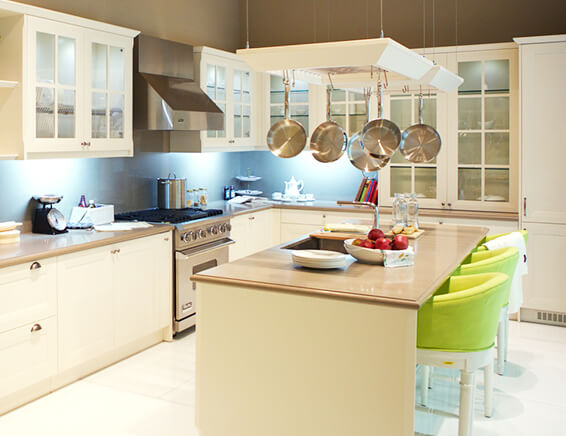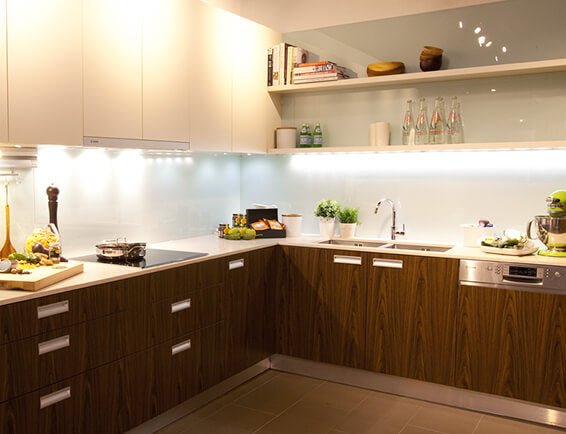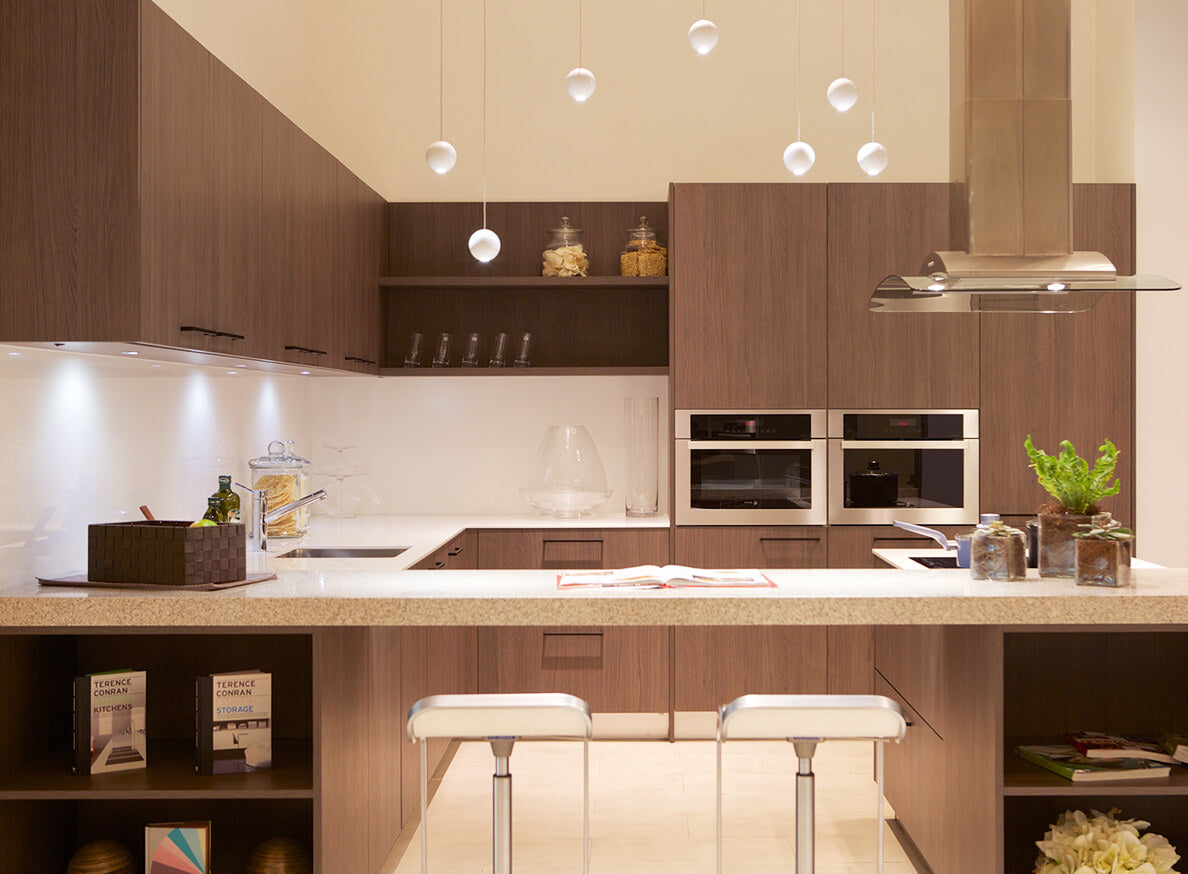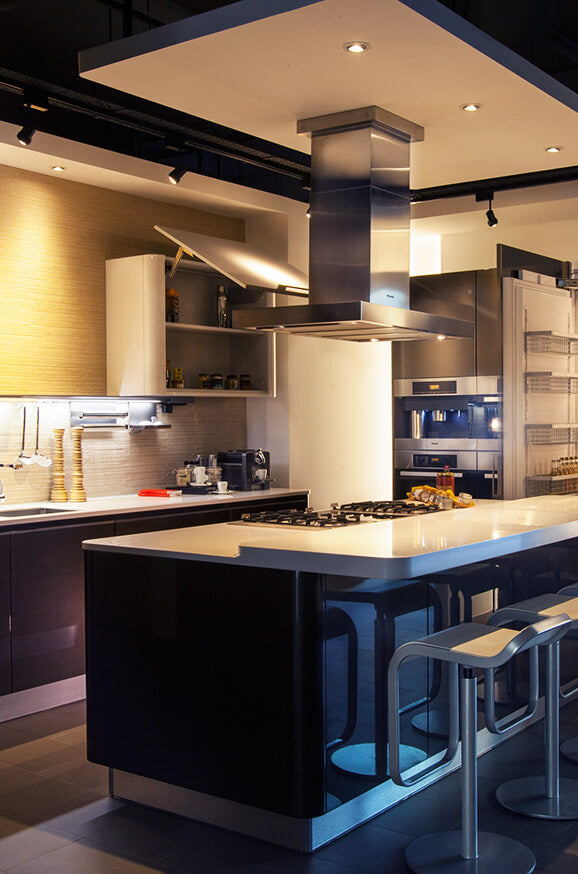 TOTO is bringing its expertise into the kitchen section with cabinets of Japanese quality and European chic. Starting in 2009, TOTO opened many flagship showrooms in Asia Pacific region, including Singapore, Indonesia, Shanghai and in 2013, came to Hong Kong.
By balancing beauty and functionality, TOTO Kitchen fits perfectly into the space of the kitchen with the users' interests always in mind. Offering a range of colors and patterns, TOTO Kitchen is uniquely designed according to users very own style and taste from matte to glossy. All panels are produced in Germany, assembled in Indonesia, TOTO Kitchen excels in water resistance and safety that guarantees no visible difference or abnormality even after soaking in water for two hours.
To meet the trend of environmental protection, TOTO Kitchen is installed in insertion and has passed the China A grade quality testing. Coupled with a wide range of accessories, the application can be vary and customized for families' need.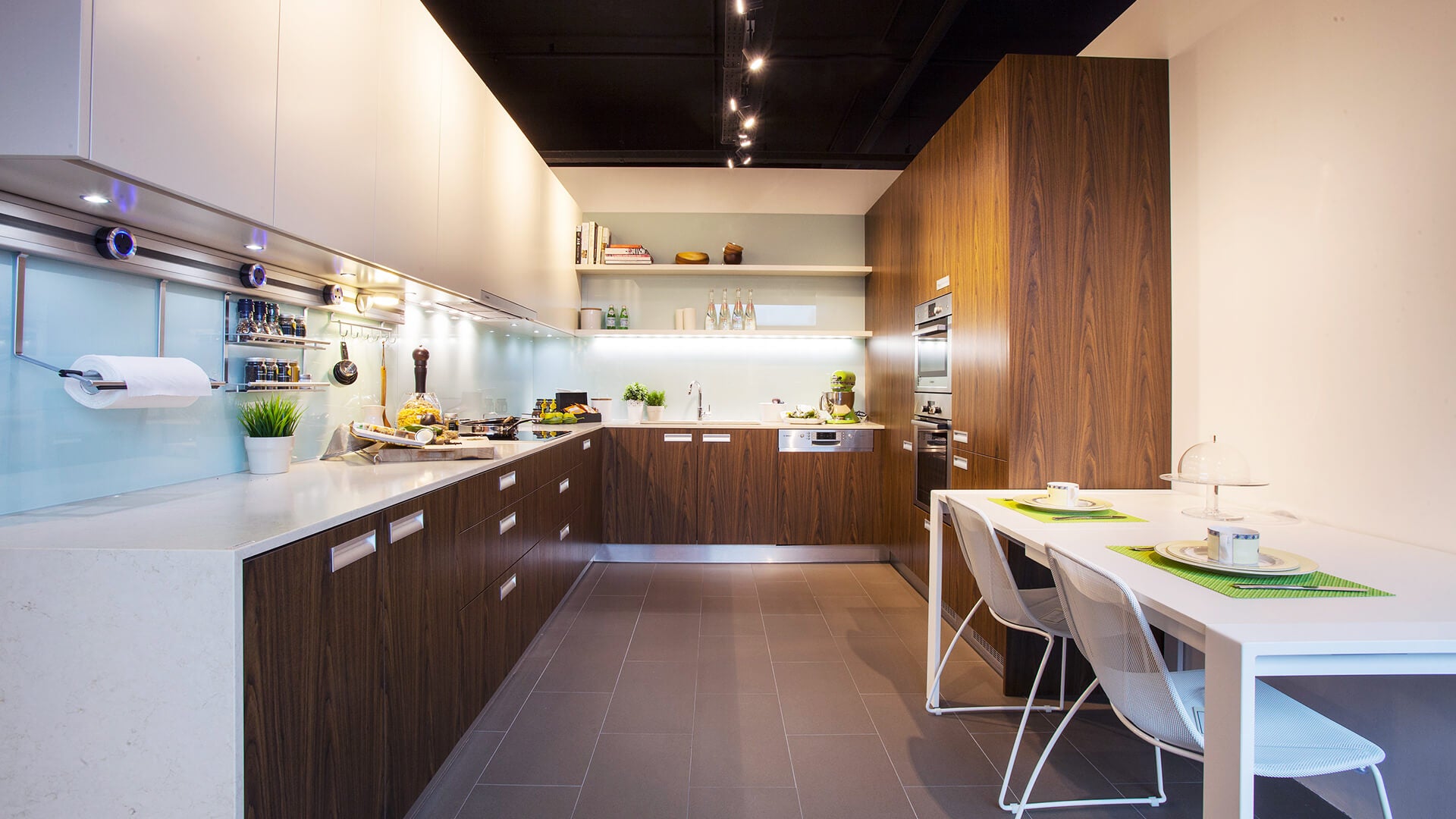 SMART WASHROOM SOLUTION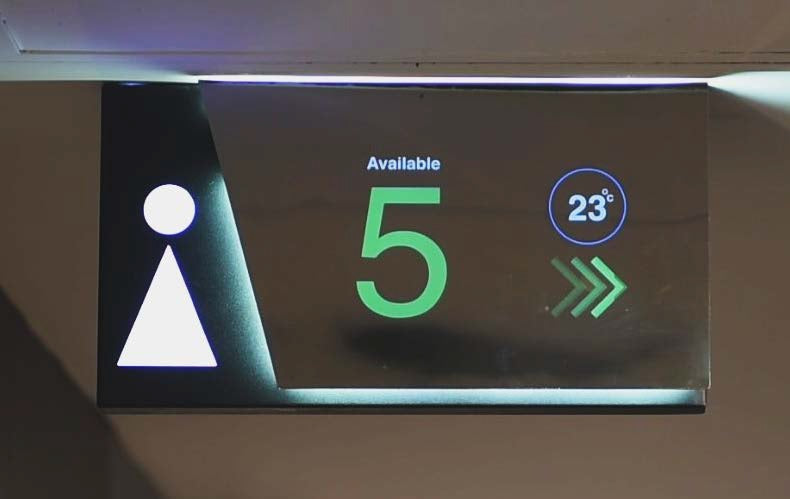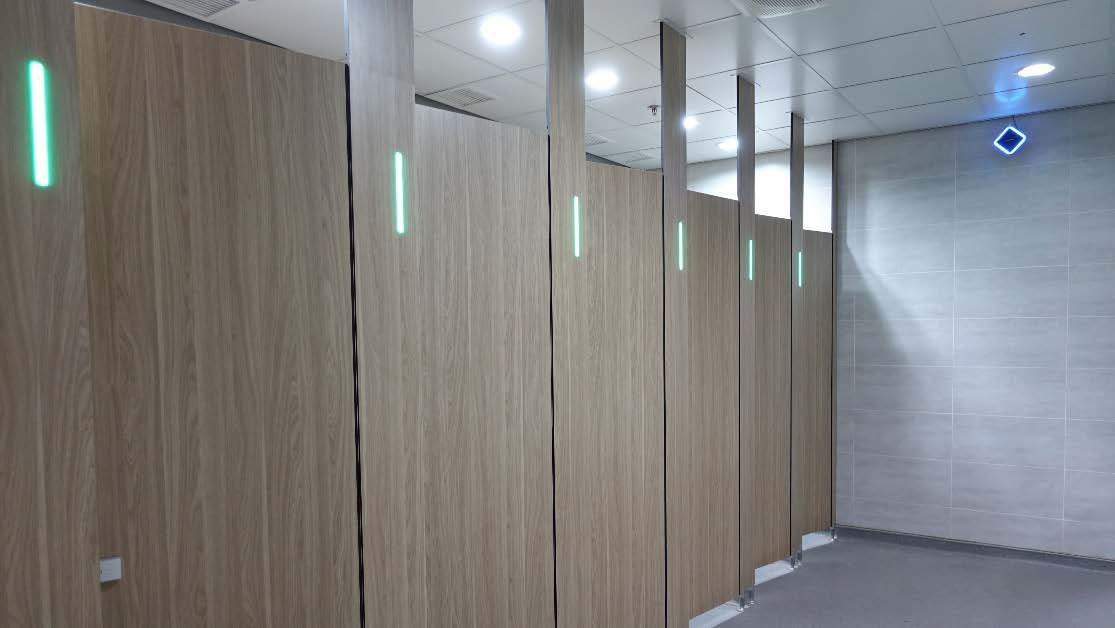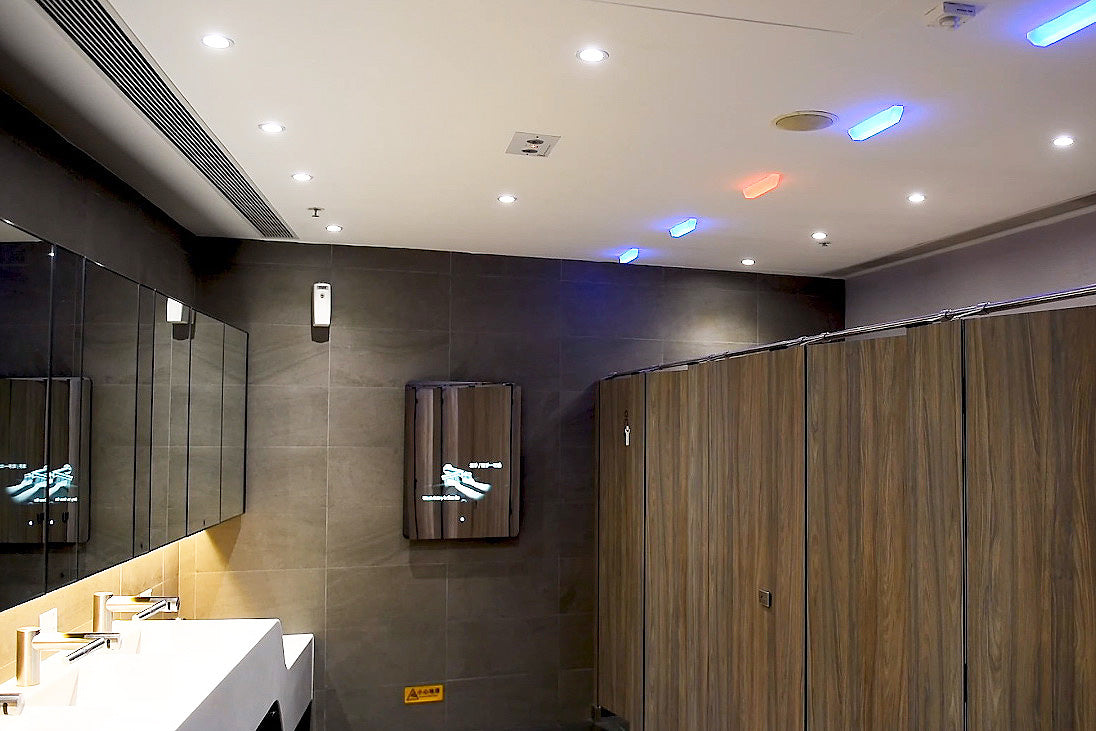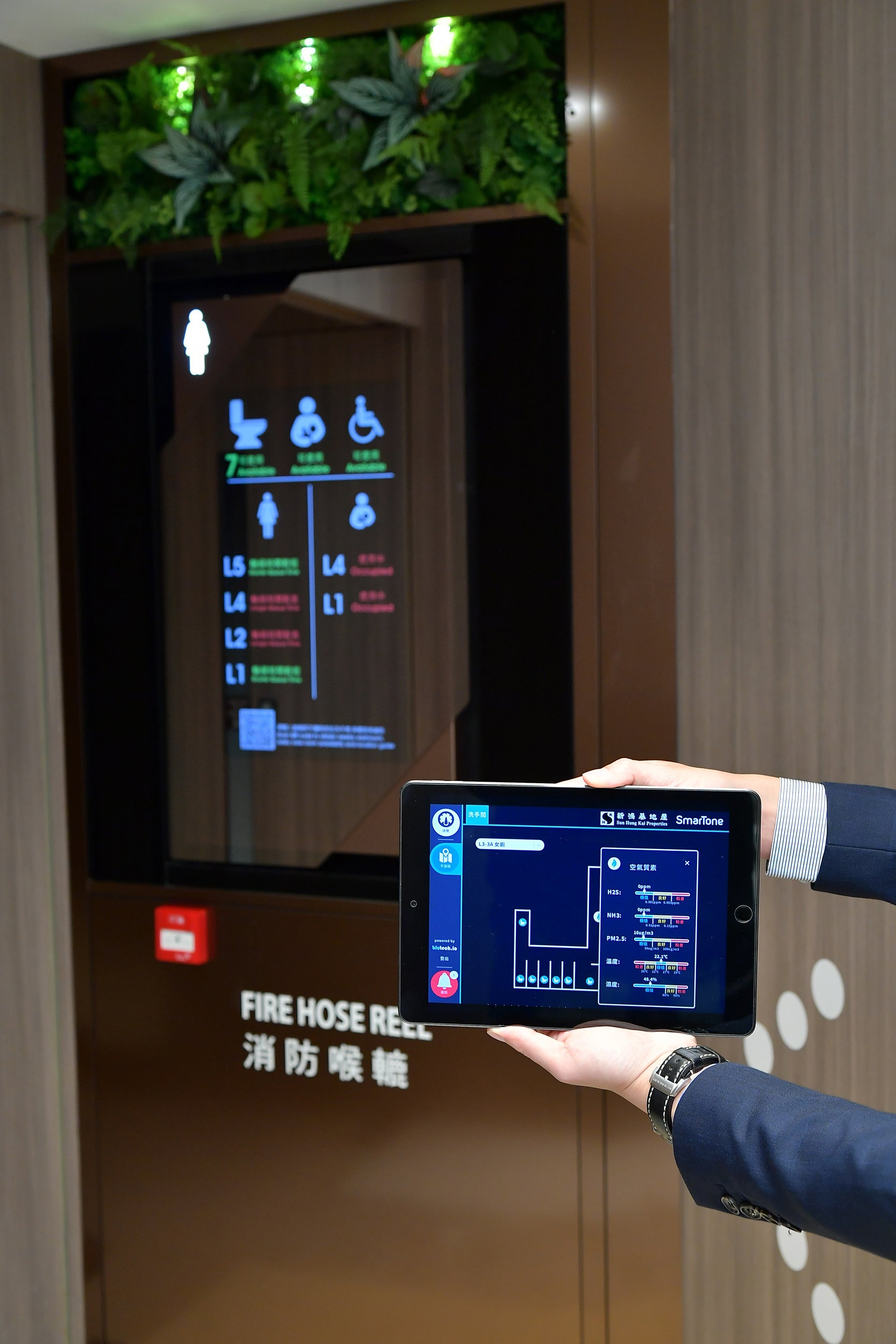 Start from Apr 2022, VSC is the distributor of Blutech IoT. Blutech IoT is a B2B company focused on building intelligent AIoT systems for enterprises and shopping malls. Its smart washroom AIoT solution is developed to improve property management efficiency. This start-up company realizes the intelligent management and operation functions of toilets. Their smart washroom solution has been installed in several places around the city. Blutech IoT is the winner of 14th edition of the Hong Kong ICT (HKICT) Awards as well.
Their smart washroom solution is built to monitor the availability, usage rate and hygiene conditions of washrooms. The AI functions are provided for predictive maintenance, route planning and queue time estimation by integrating various smart sensors, low-energy wireless communication technologies, well designed digital washroom signages and big data analysis.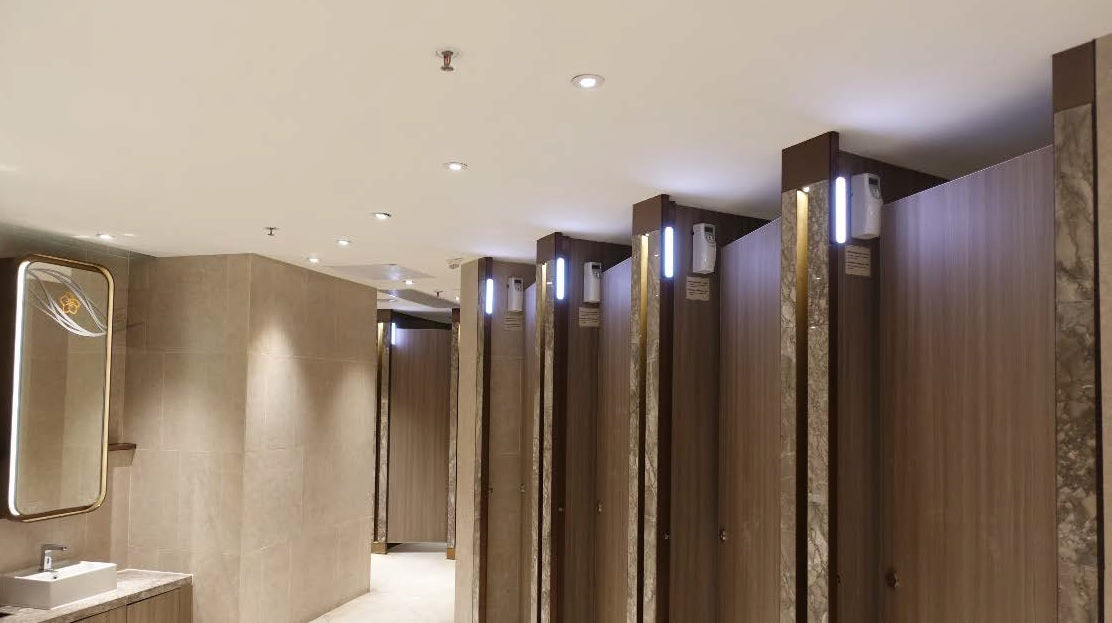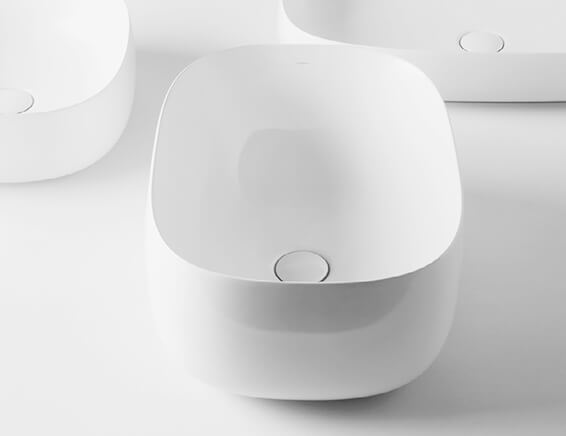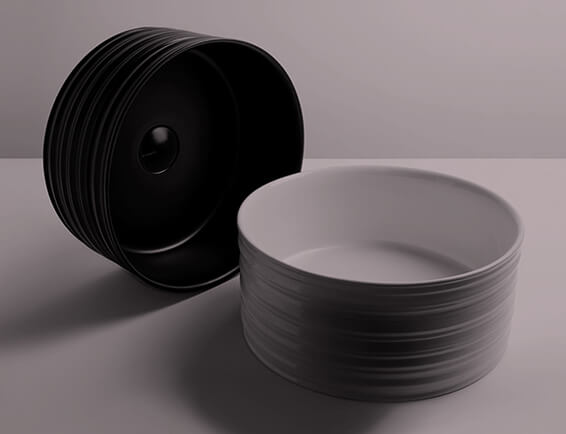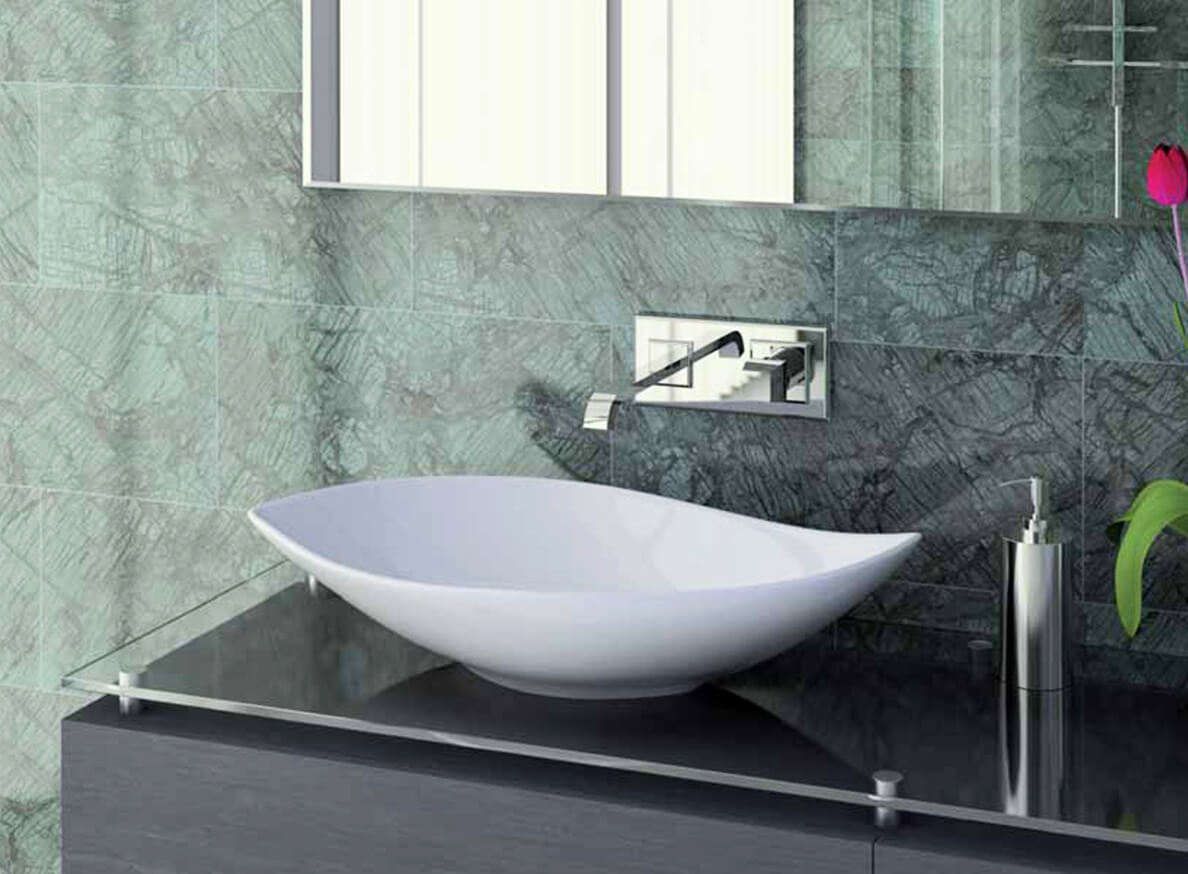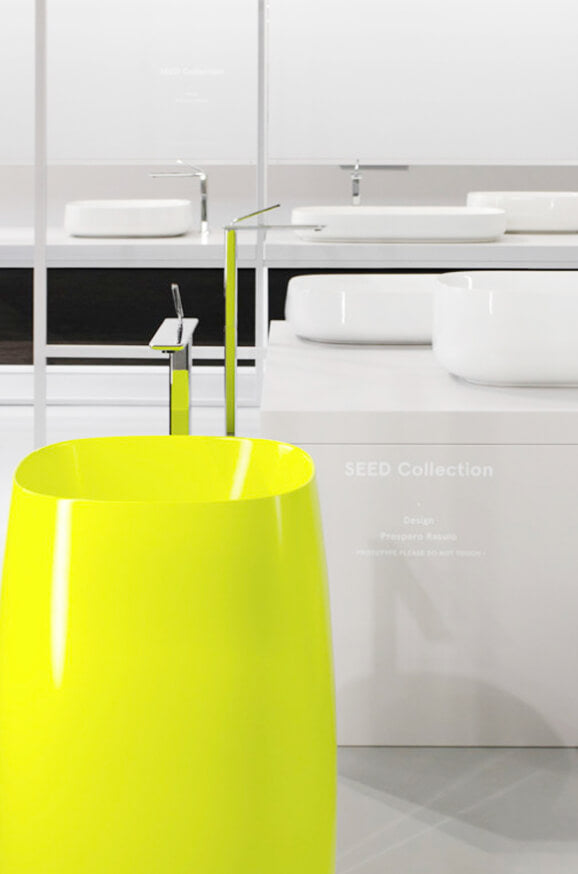 Since 1974, originated from Spain, Valdama is a young company located in Civita Castellana ,Italy. It was born to respond the needs of a big market offering only "Made in Italy" products under the highest standards of design, quality and innovation. In 2005, it produced washbasins in fine fire clay and then, in 2011, it extended its range with vitreous china sanitary wares.
Valdama's Strength is the quality craftsmanship typical of the authentic "Made in Italy", from selected raw materials to the skilled hands that work them. Valdama in house capabilities allow the company to fast track development without compromising quality from the purchasing of raw materials to the final delivery. The result is a wide range of products that exceed customer expectations. Valdama has state of the art designers to meet the most demanding customer needs.
Leisure Plus is the first company to bring Valdama to Hong Kong. Providing a wide range of high-quality, distinctive selections, this will certainly attract the attention of the market and bring it to a new scene.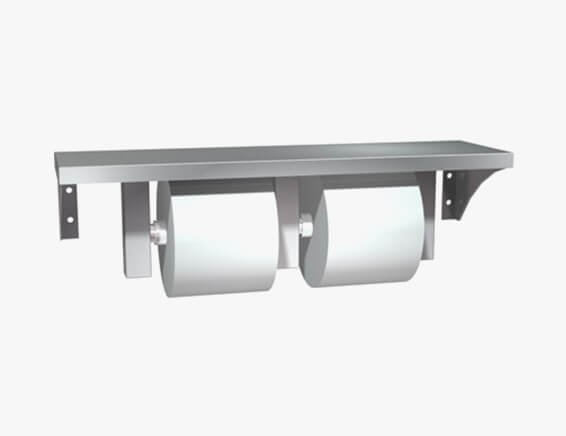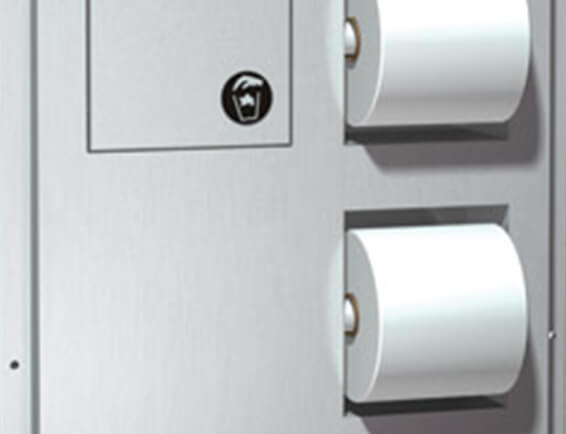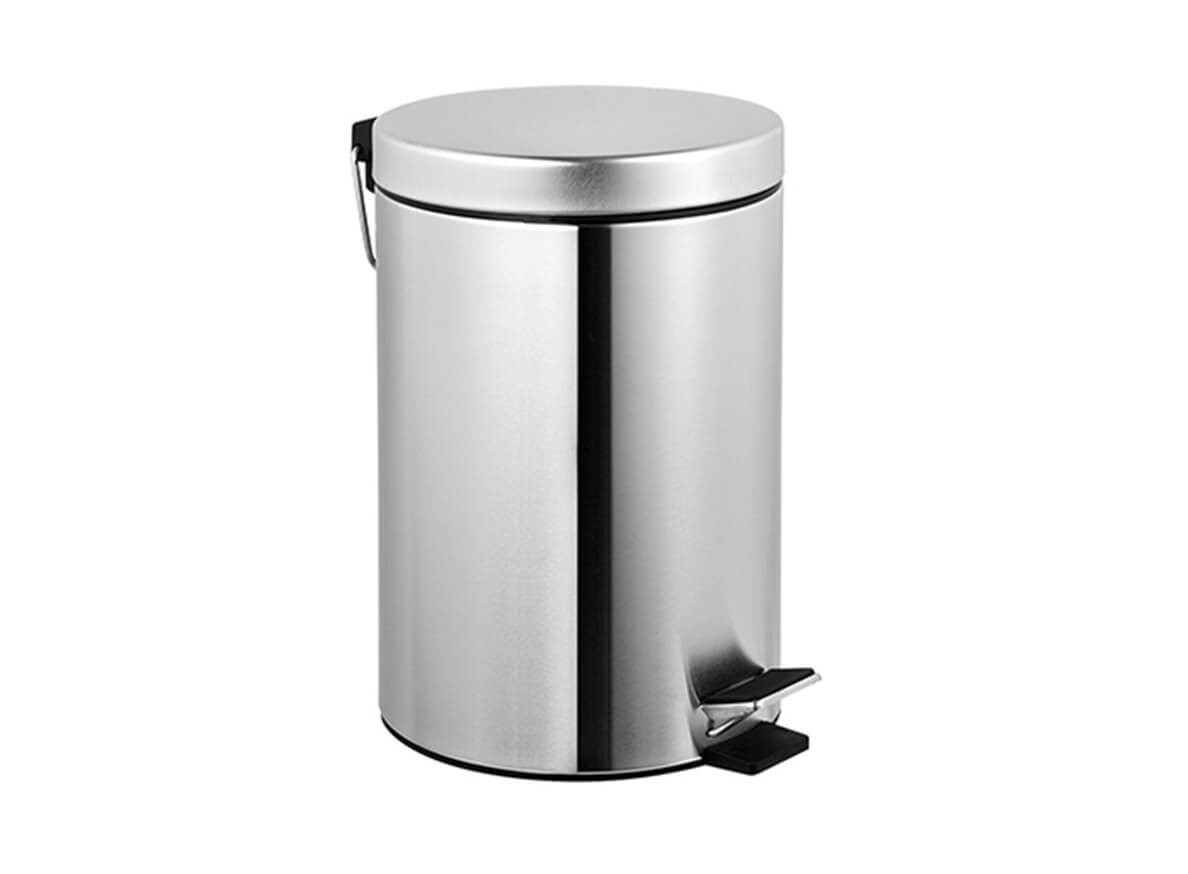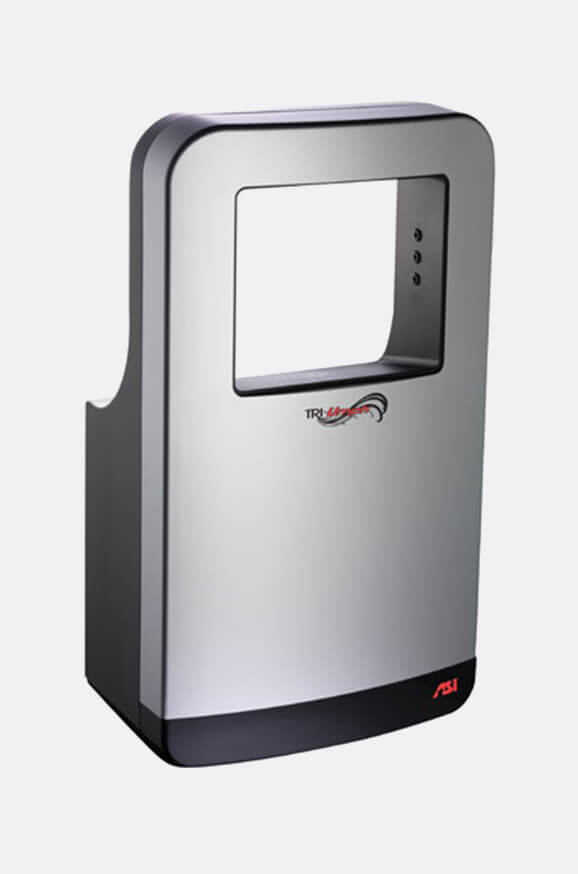 "American Specialties, INC" (ASI) is a leading manufacturer of commercial stainless steel washroom accessories based in United States. Superior design and the most extensive range of products in the industry are the hallmarks of ASI's washroom accessories. Since 1961, ASI has provided thousands of products that have satisfied the most discerning designers and given customers the peace of mind. No matter what they build, ASI will have products that will stand the test of time.
ASI's teams of quality-conscious individuals operate out of several facilities and are supported by representatives strategically located across the globe to serve clients' needs. Architects, designers, building owners, facility managers and construction professionals have placed their trust in ASI products for some of the most prestigious projects throughout the world for decades.
ASI aims to make their customers successful by providing value that exceeds price and an excellent service experience. They achieve these by providing superior design, the broadest range of quality products in the industry and state-of-the-art manufacturing to ensure that they have whatever their customers' need, whenever they need it.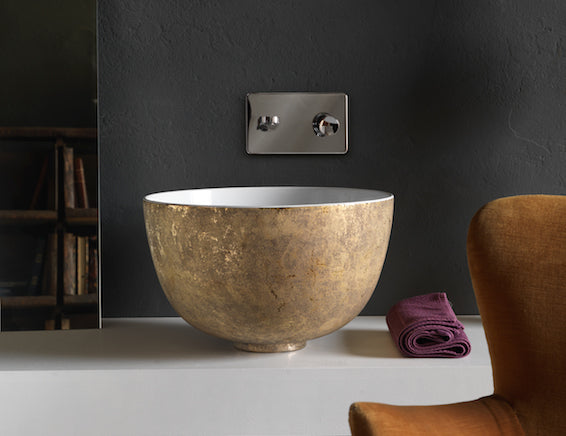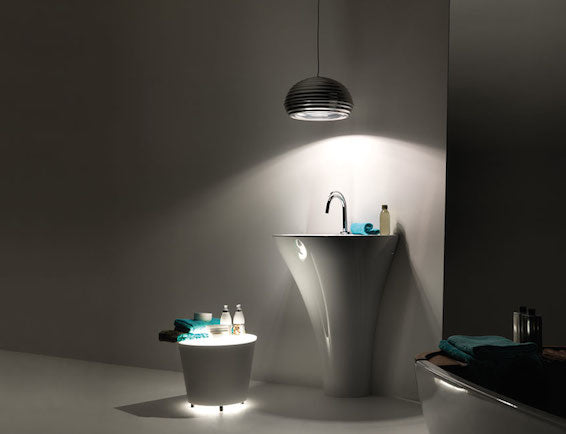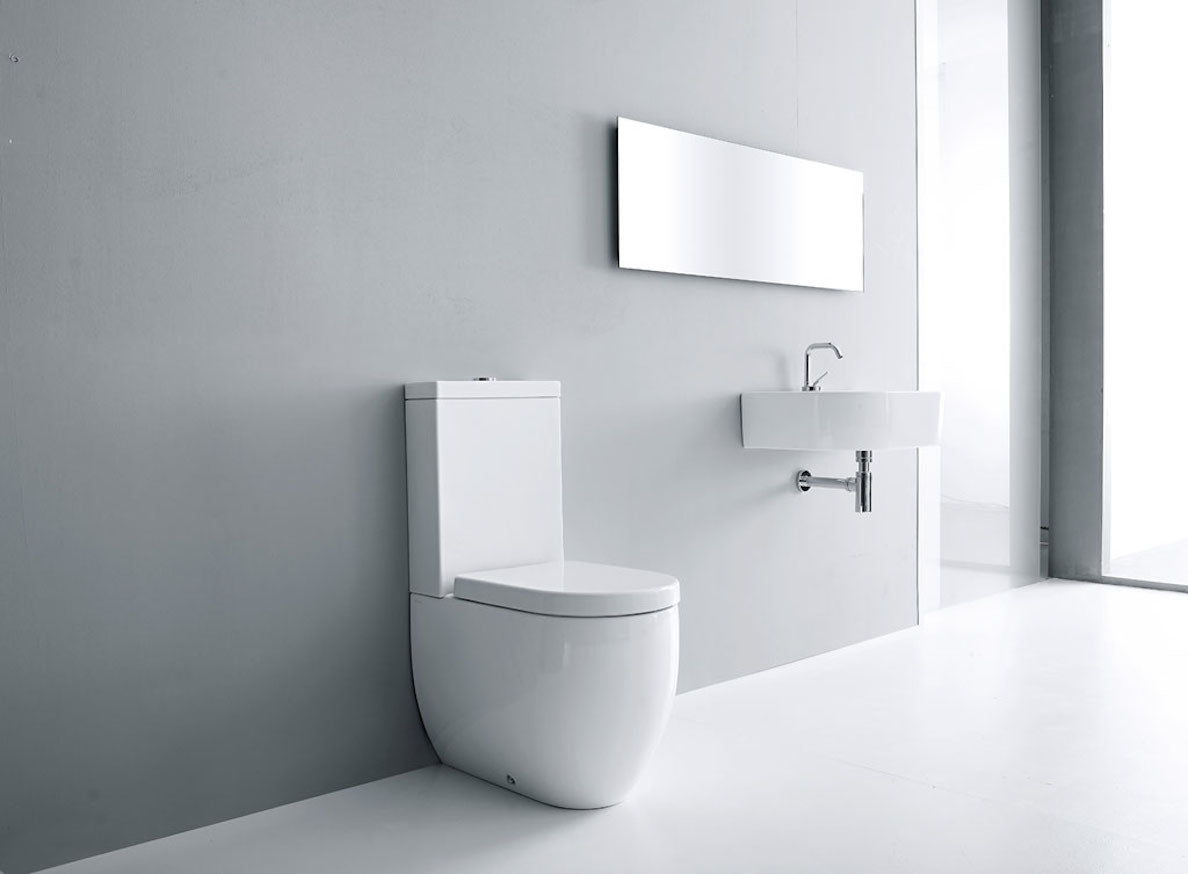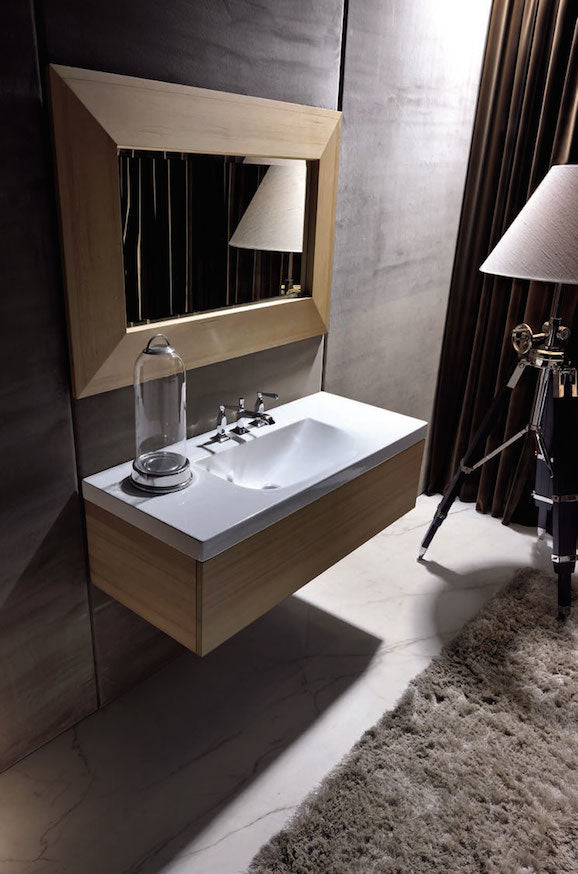 KERASAN is one of the leading companies in the ceramics centre of Civita Castellana(VT), Italy. Founded in 1960, the company specialises in the production of fine ceramic bathroom fixtures. Over the years, Duemila Kerasan has embarked on a path where quality is presented together with excellent craftsmanship, new technology and careful design research. Today, the company is present in the major international markets with bathroom collections complete with furnishings, accessories and fittings.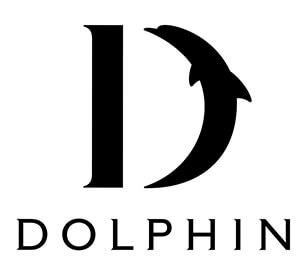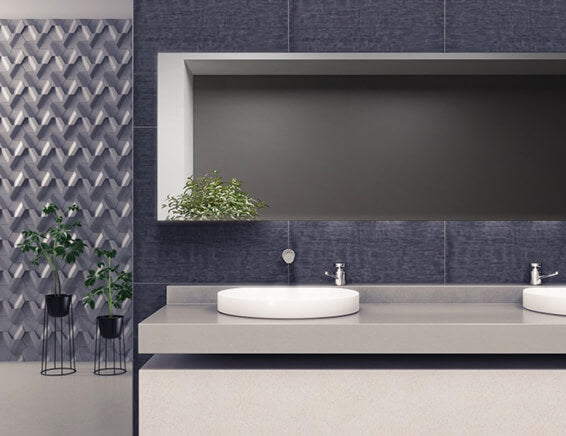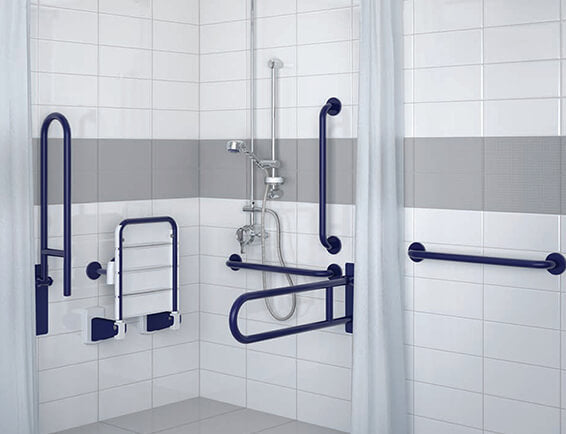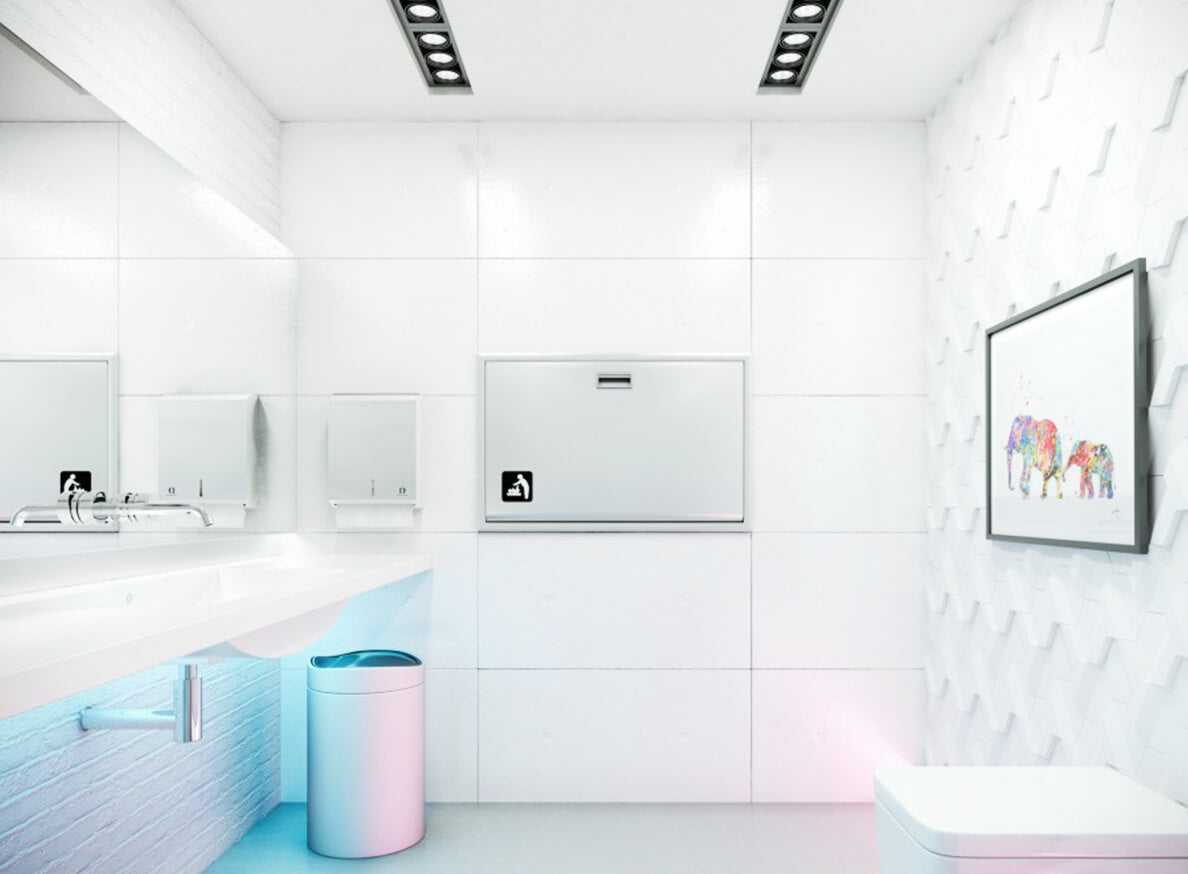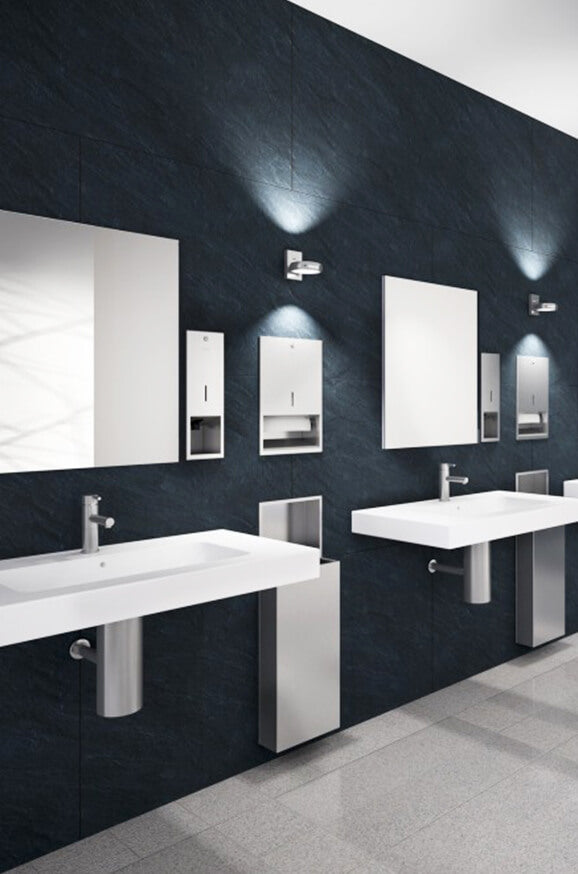 Dolphin, originated from England. Renowned for its exceptional quality and immense breadth of product ranges, they have been working with architects, contractors and developers to create beautiful and high performance commercial washrooms for nearly 20 years.
From dispensers to hot air dryers, taps and bins to baby change units, every item Dolphin sells is intelligently designed, not just to look good, but to be truly fit-for-purpose.
From the Shard to the Royal Shakespeare Theatre, from Sydney Airport to St. Pancras International, you'll find Dolphin washrooms – looking great, and performing brilliantly – in an incredible range of prestigious settings. Beautiful, intelligent, agile, empathetic, a better washroom, and a better experience, are definitely a Dolphin Thing.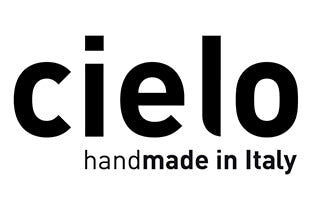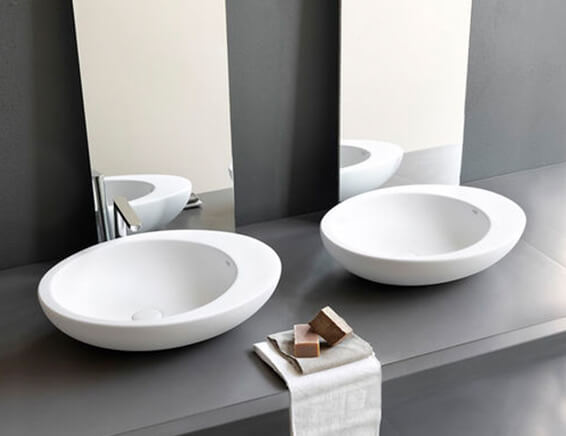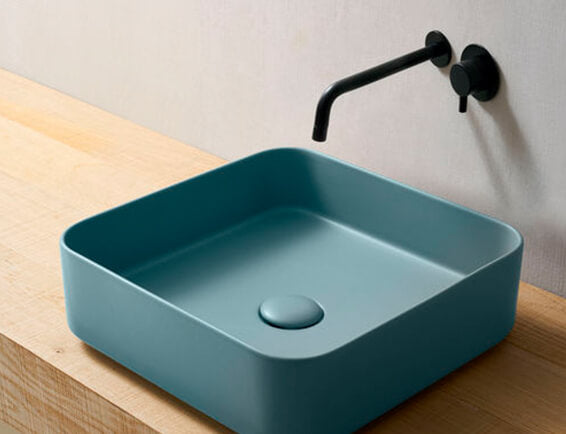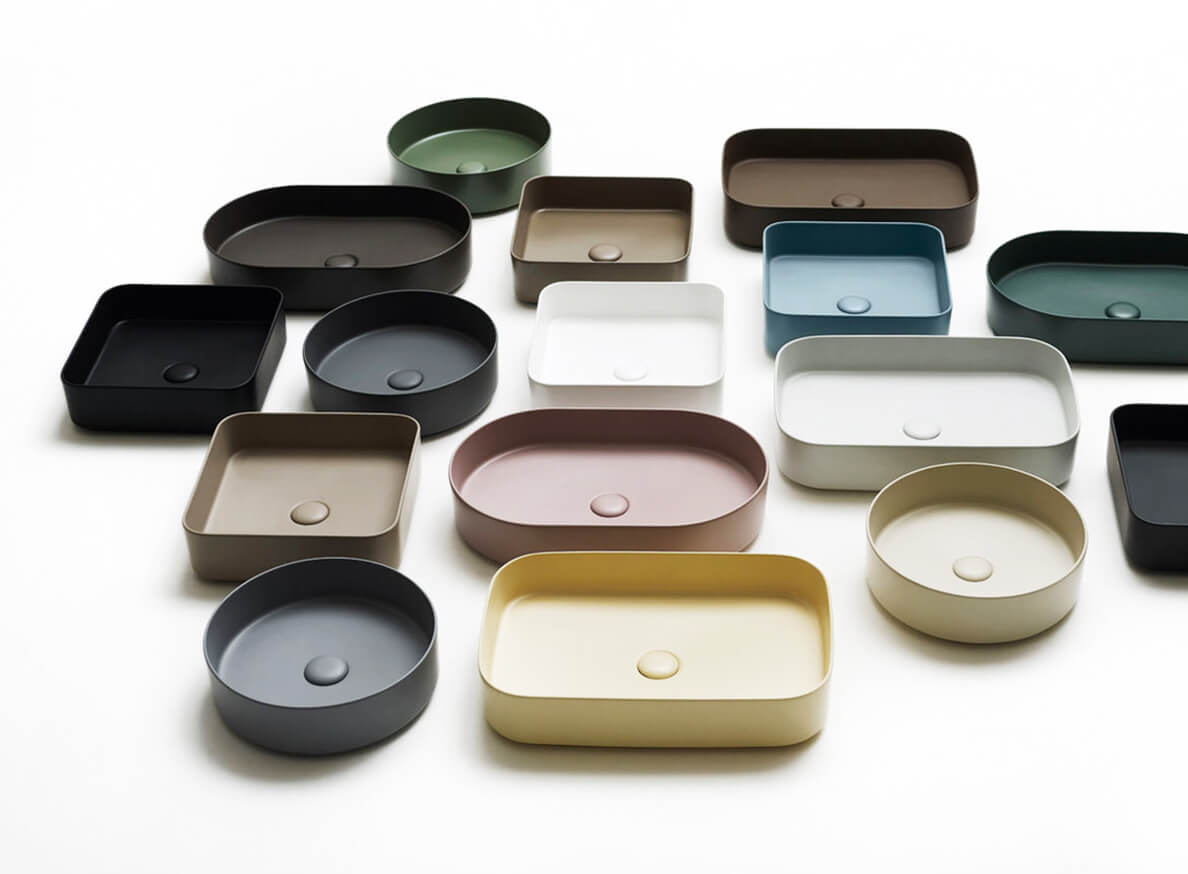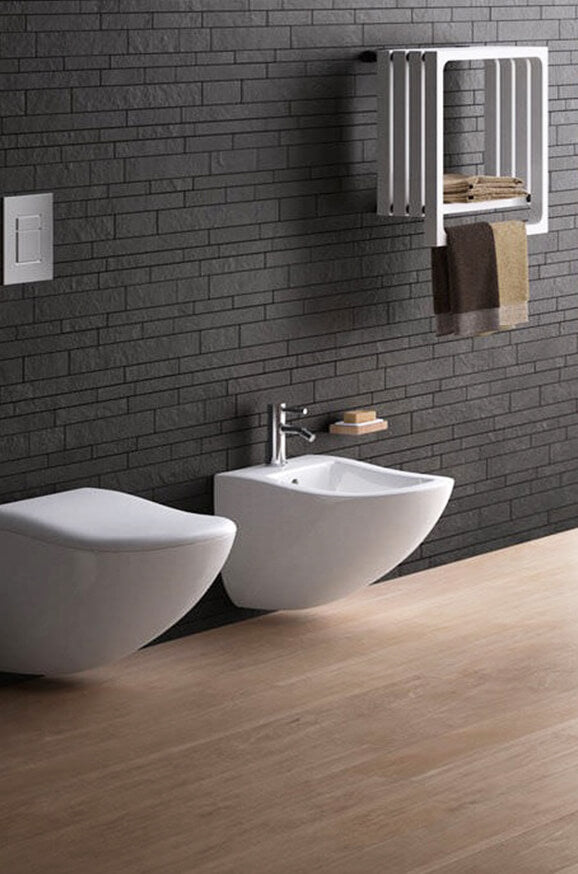 How to describe the brand "Cielo"? "Hand-made in Italy" would be the best description. Cielo is originated from Italy, which is distinguished by its exceptional Italian craftsmanship and exclusive collections of sanitary ware, sinks, showers, tubs and urinals. Innovation is the pillar of the design in Cielo's product. They adopt innovative approaches to design the products, not only to the choice of materials and forms, but also to the production processes. Cielo enhances the capabilities and features of Italian ceramics manufacturing by continuously investing in the R&D in the areas of design and new materials. Pursuing high quality and keeping the passion for innovation are the secrets of their success.
Cielo has chosen to take up the new challenges posed by the global market with a new approach to the design and functionality in bathroom, offering high quality products to cater for the requirements of originality and uniqueness of the highest and demanding market segments, bringing the users' experience to another new level.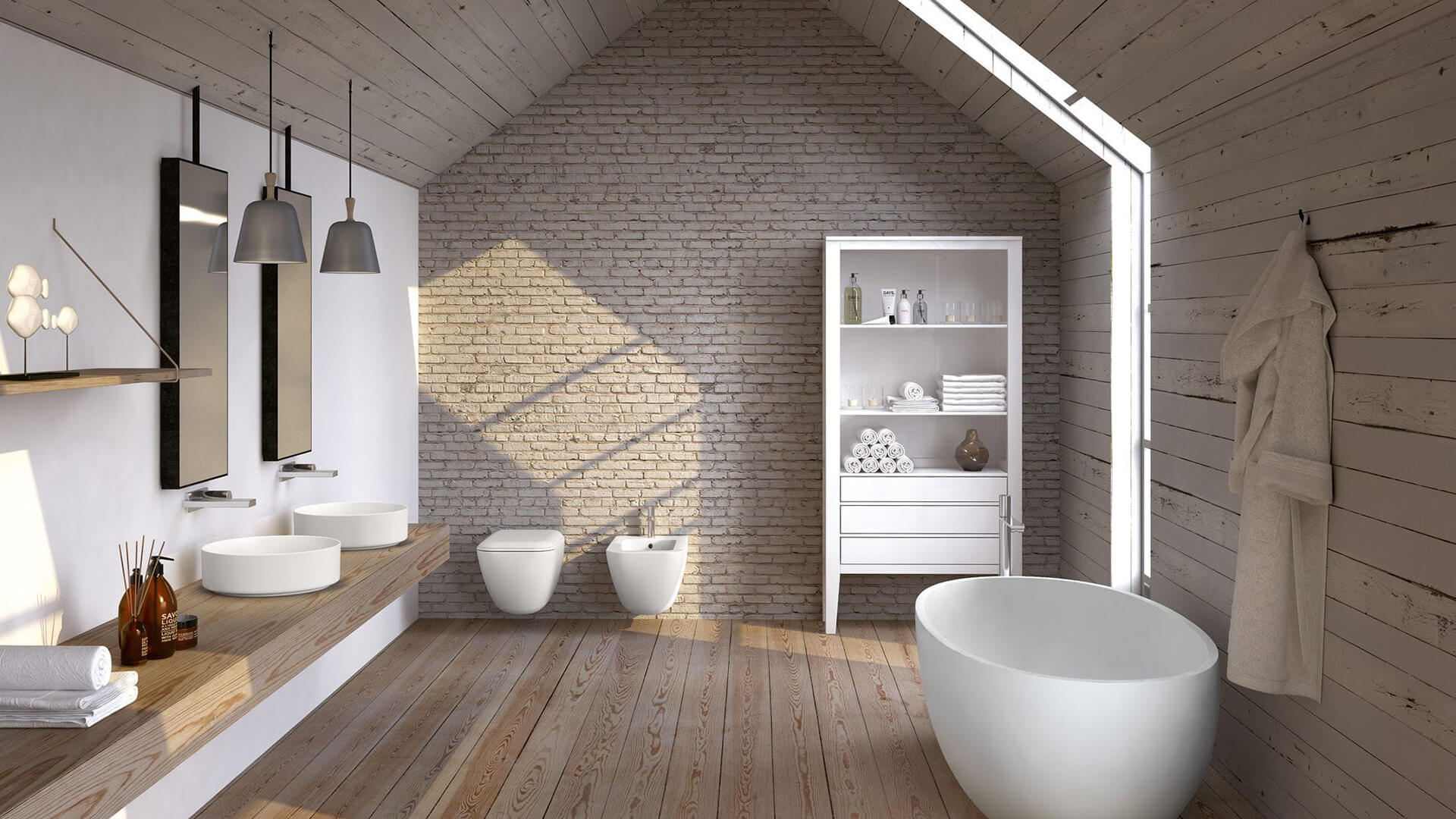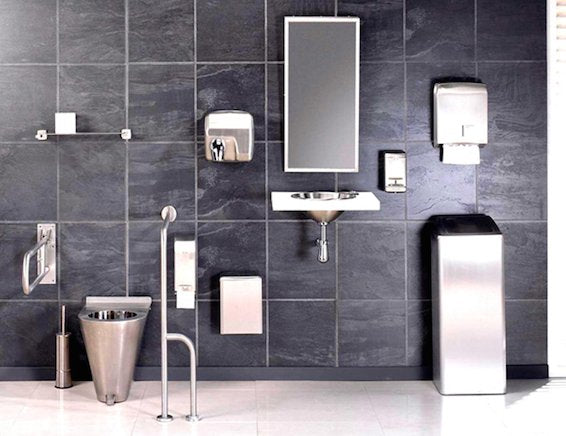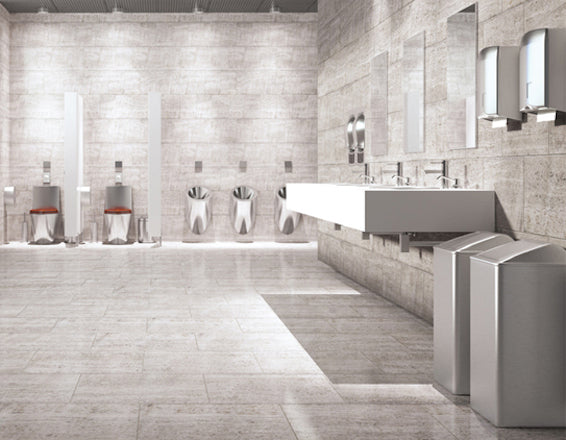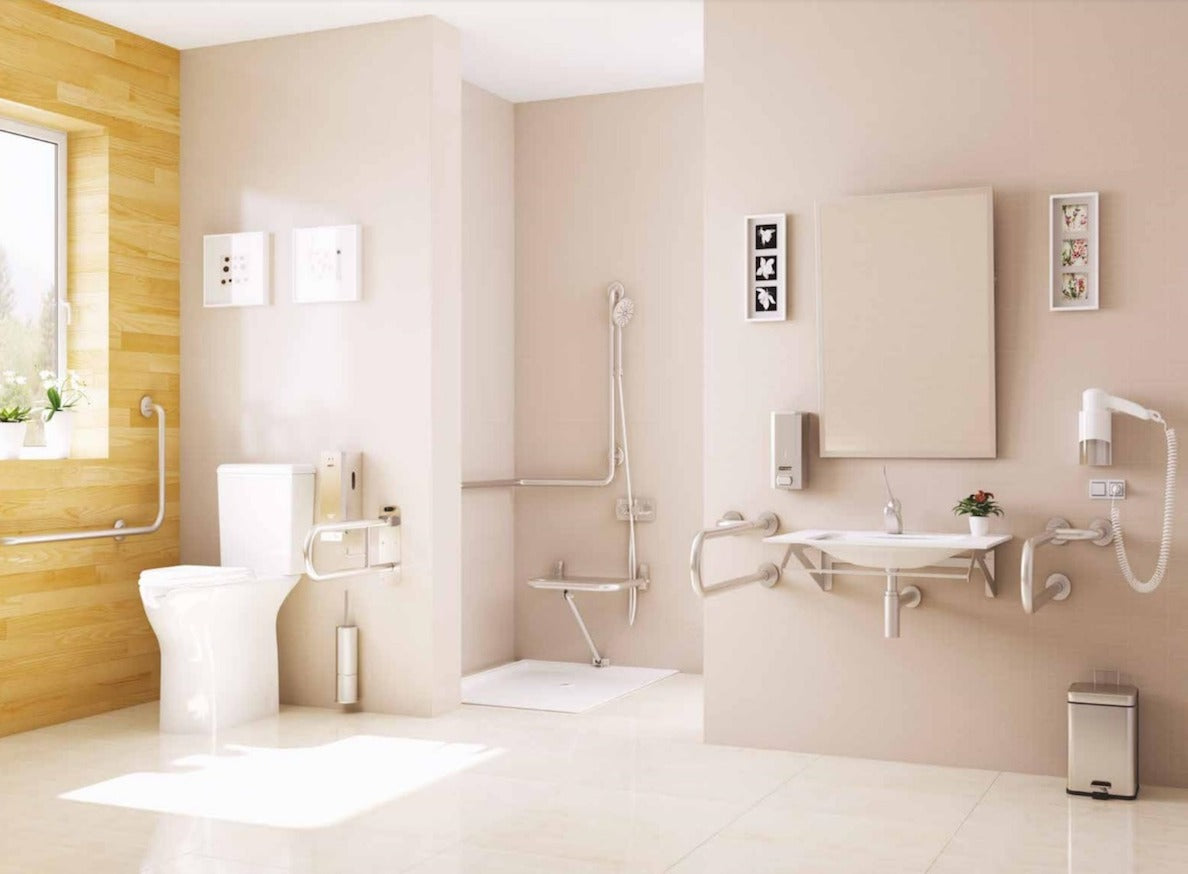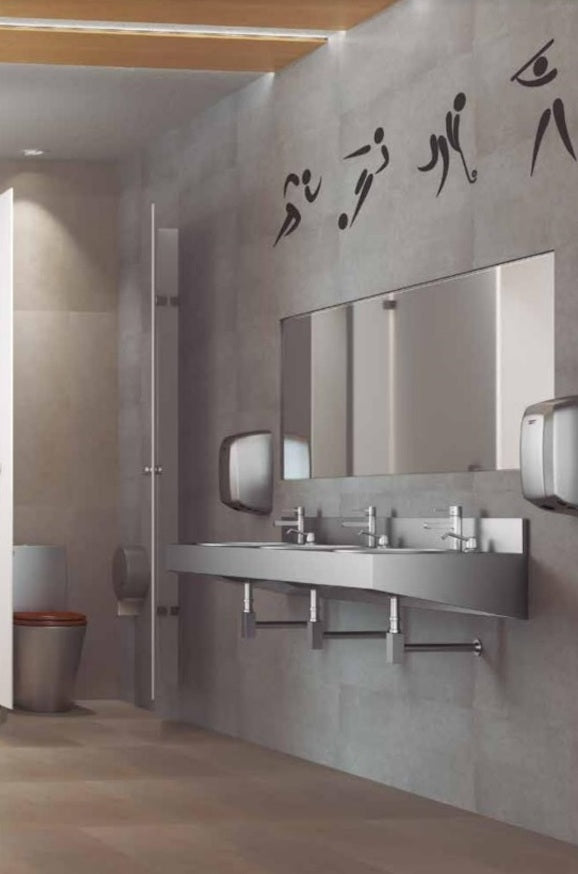 Since 1974, originated from Spain, Mediclinics designs, manufactures and commercializes a wide range of public washroom equipment and accessories for the purpose of providing overall solutions based on products with an innovative design and high performance.
A continuous strive for quality in the products, continuous communication with clients and a persistent investment in R&D has enabled them to offer optimum solutions for equipping public washrooms: hand dryers, hair dryers, soap dispensers, mirrors, bins and grab bars and accessories for a barrier-free washroom.
Mediclinics products are designed, manufactured and commercialized in compliance with ISO 9001, and also include the most rigorous product certifications such as: GS, EMC, EC, UL, among others.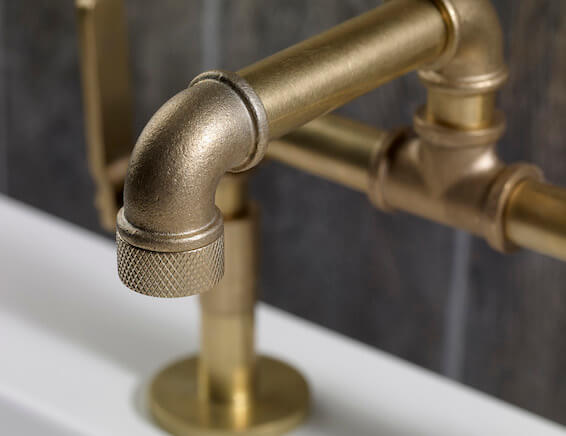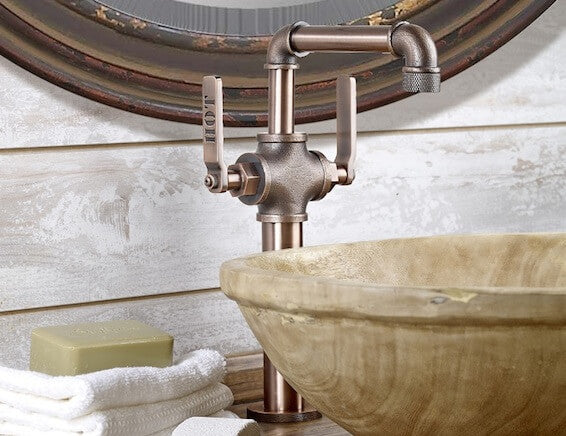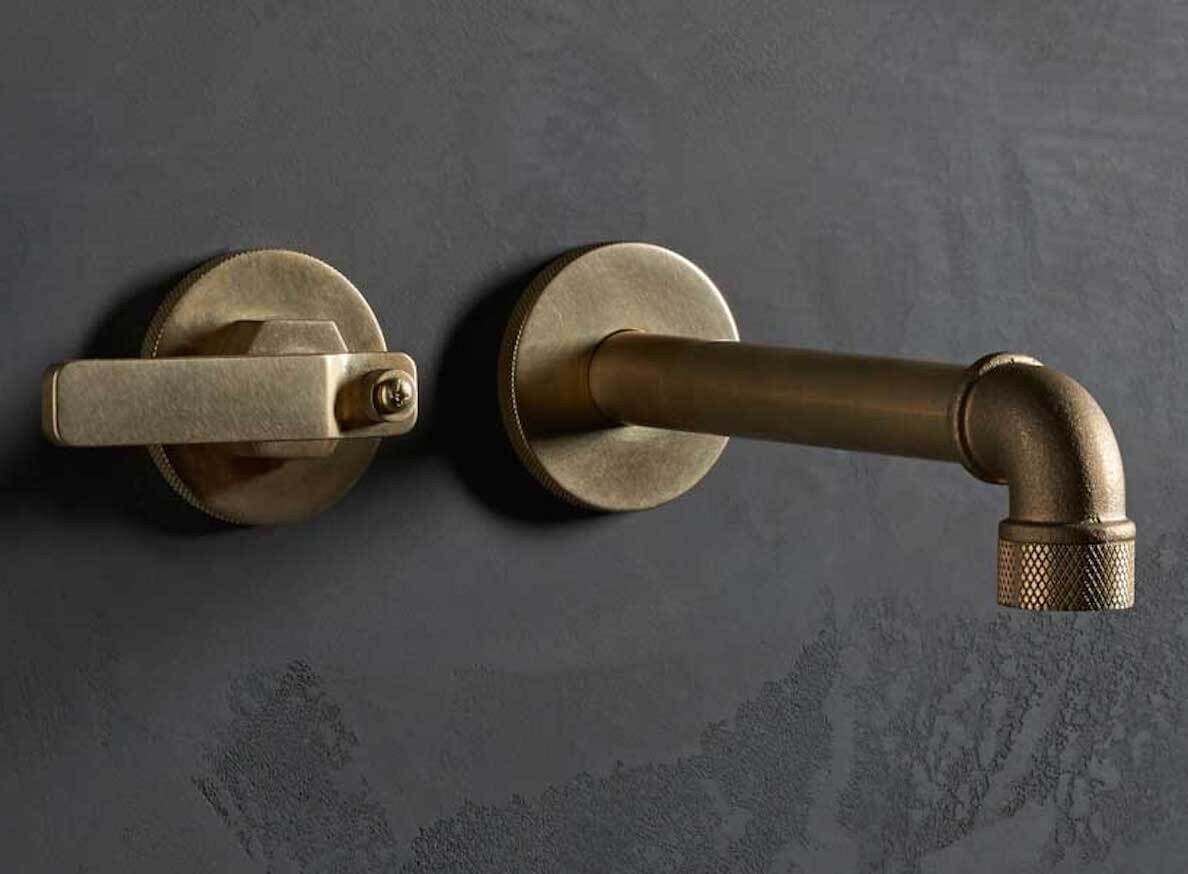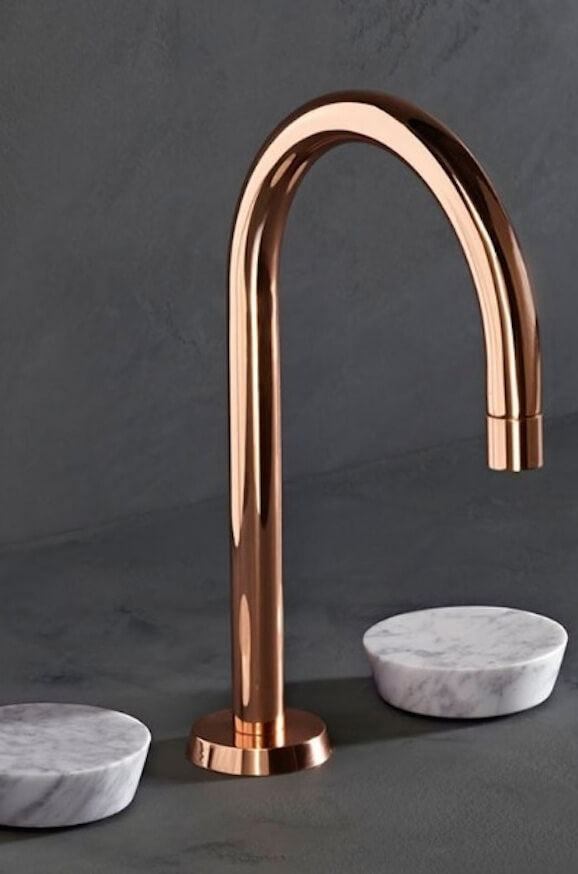 For more than three decades, Watermark Designs has been a leading manufacturer of decorative plumbing fixtures, bathroom accessories, lighting and elegant hardware for the luxury commercial and residential markets. Based in the independent design hub of Brooklyn and made in the USA, Watermark's designs are a reflection of the creative melting-pot from which they hail.
With their strong commitment to the environment, Watermark Designs aggressively invests in and develops new products with water-saving features while implementing environmentally-safe manufacturing practices. Everything they make is produced in their factory with a care and attention to detail that only hand manufacture can bring - resulting in a quality of product that has seen them selected by some of the most discerning eye's across the world – from Trump Park Avenue, New York to The Ritz Carlton, Shanghai.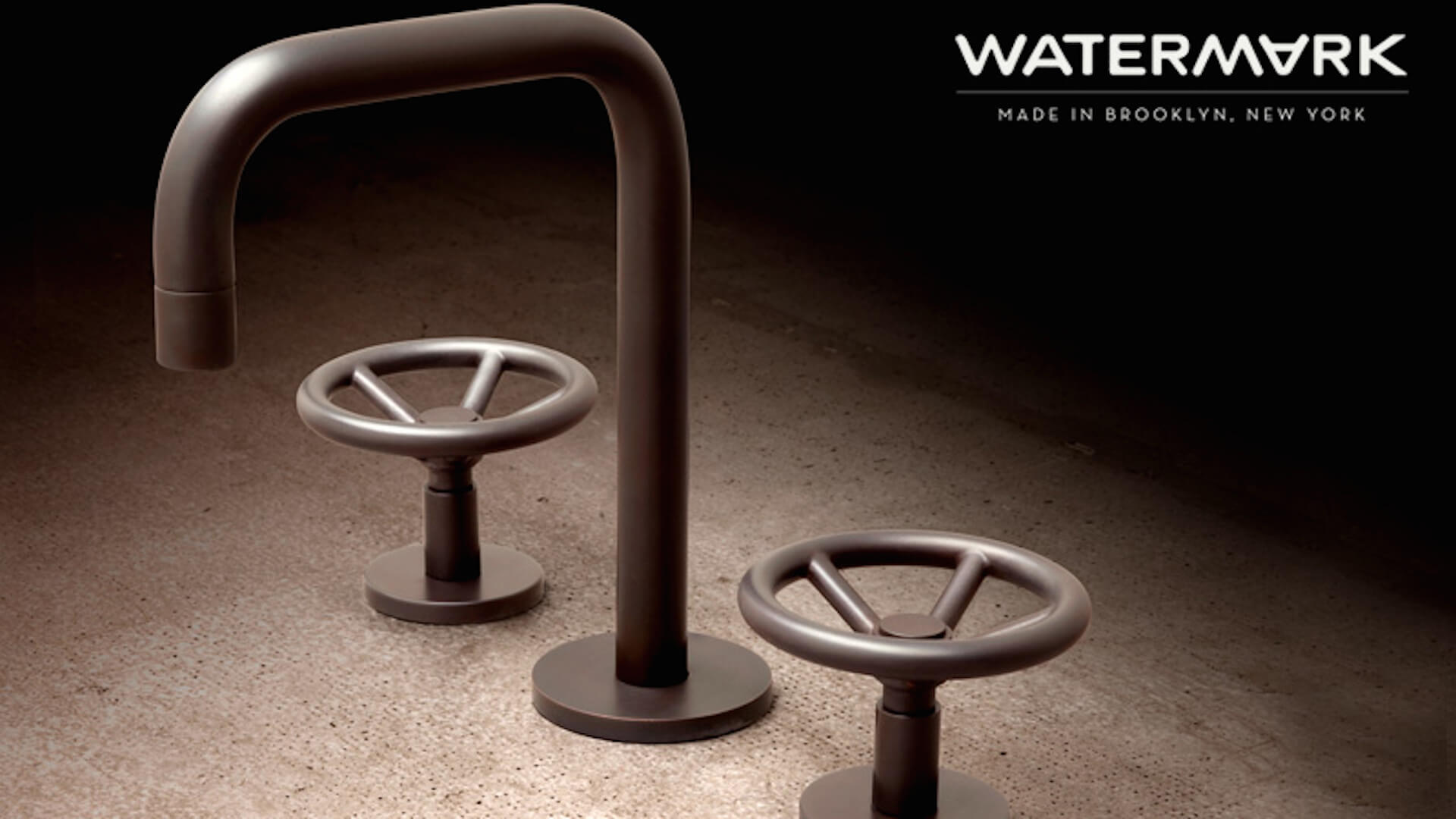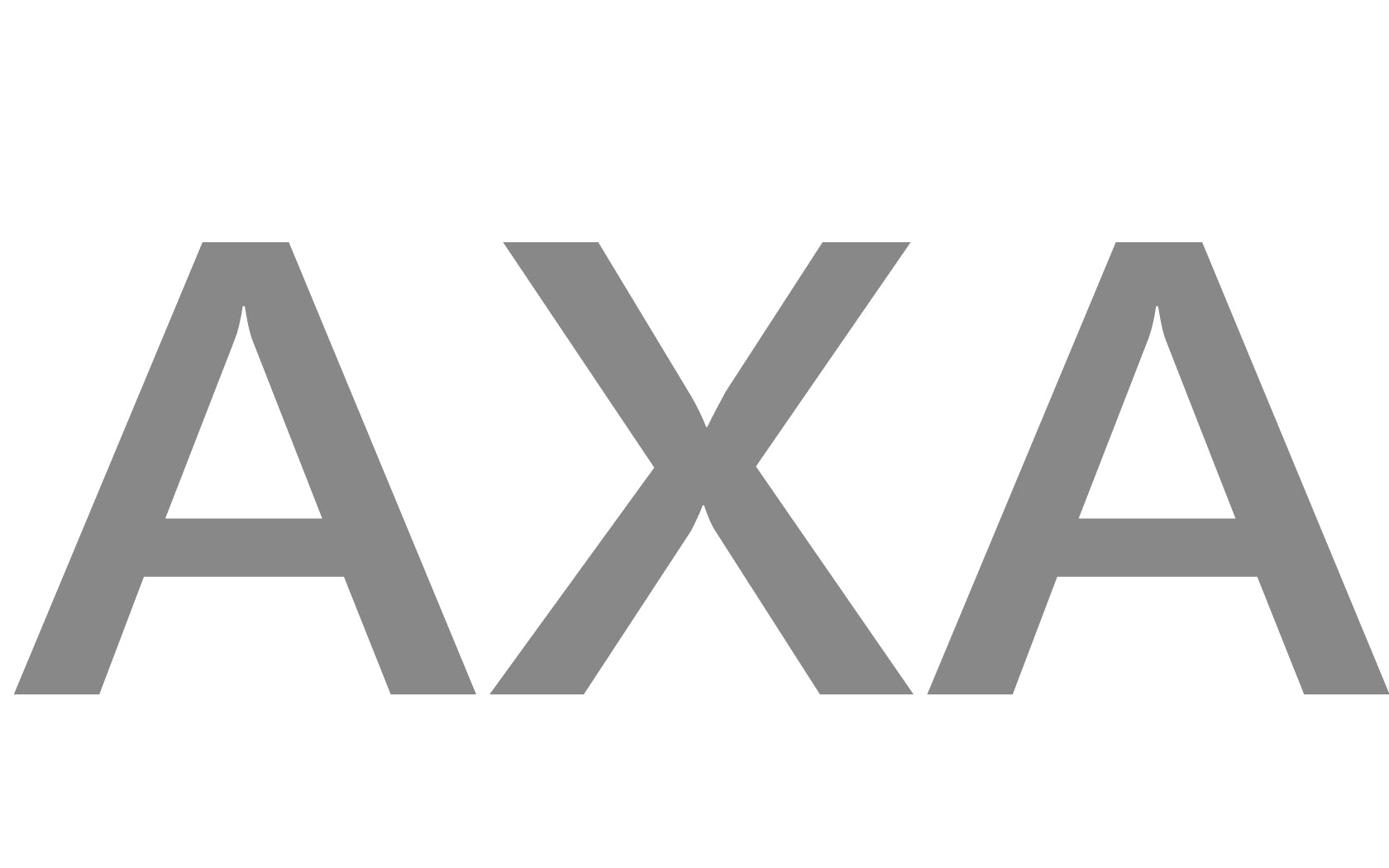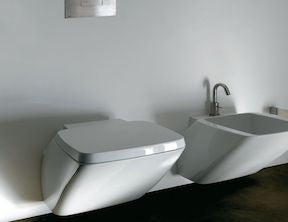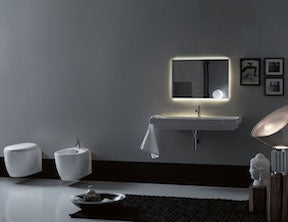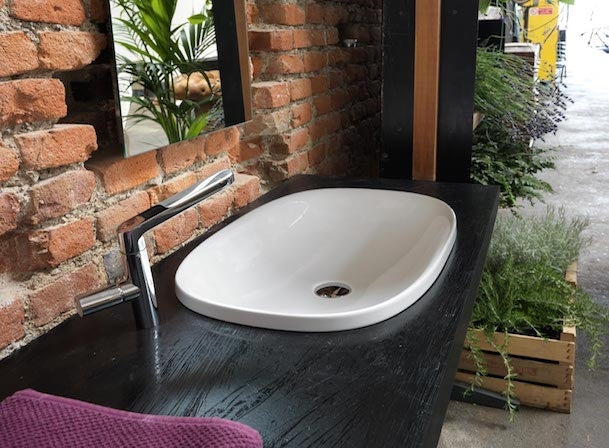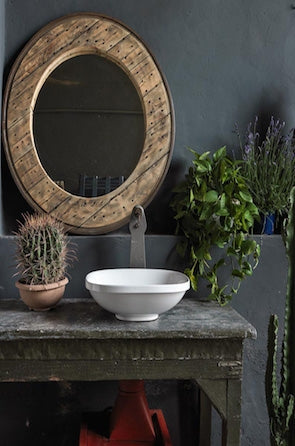 Since 1995, the Italian sanitary brand AXA has sought harmony between traditional experience. AXA is preserving and successfully expressing the values of a family company – itself a complete expression of original, globally-renowned Italian craftsmanship and symbol of excellence in the combination of design, functionality and quality – has always focused on a constant search for new interests and technologies aimed at promoting the protection of the environment and energy conservation.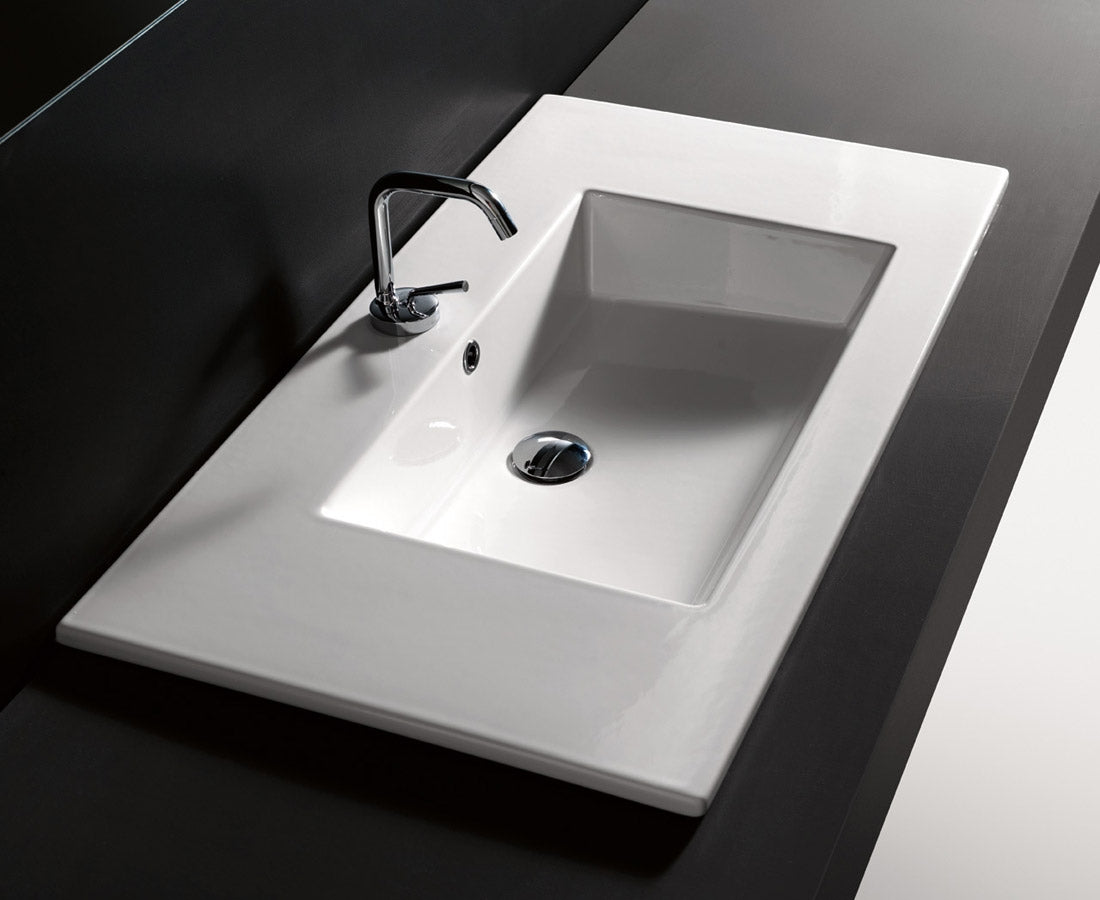 BATHROOM FITTINGS AND FURNITURE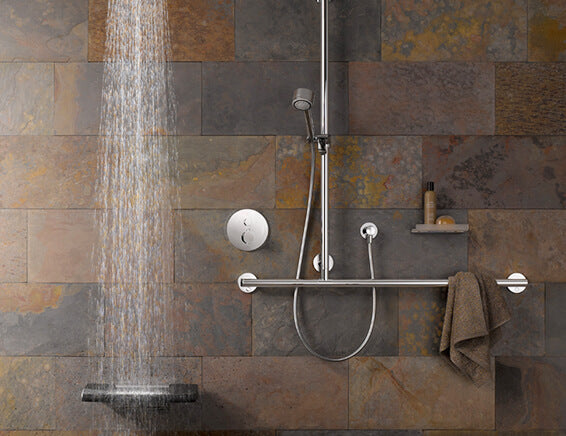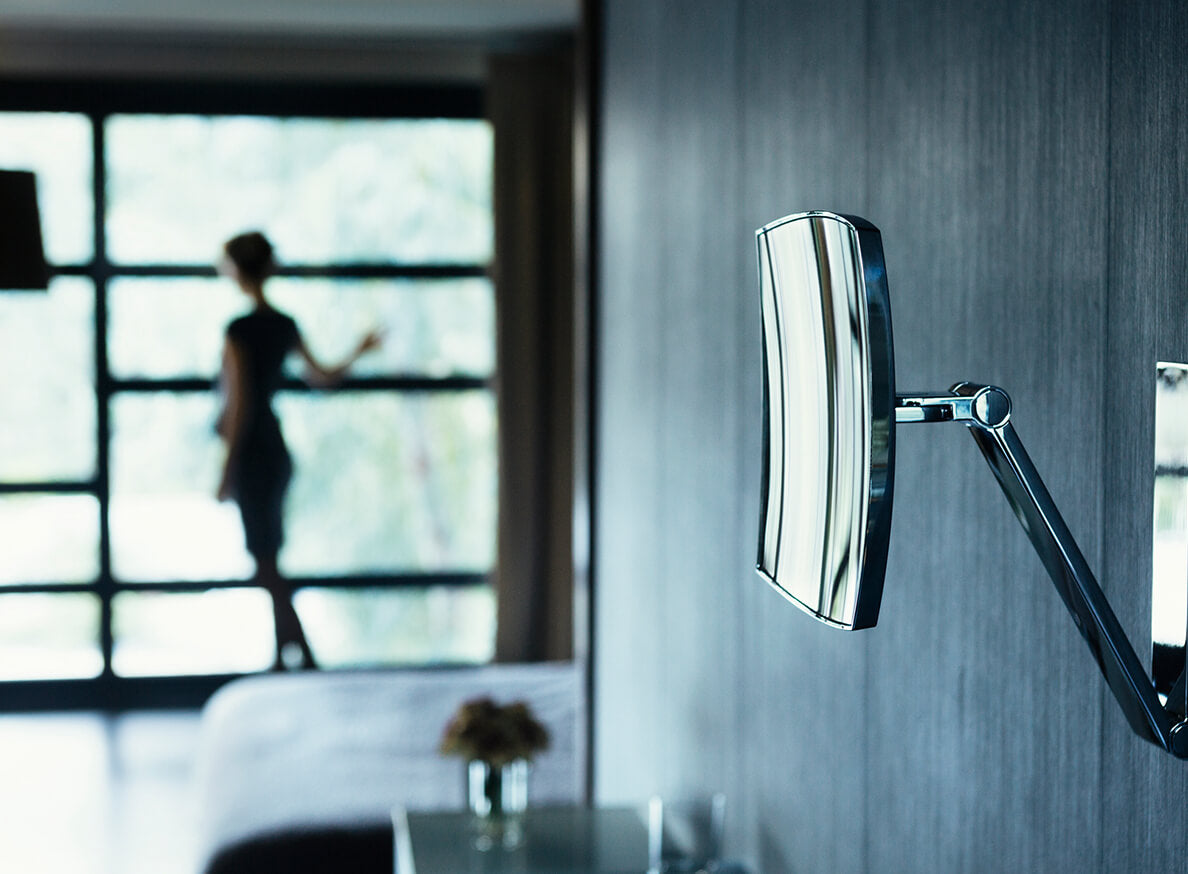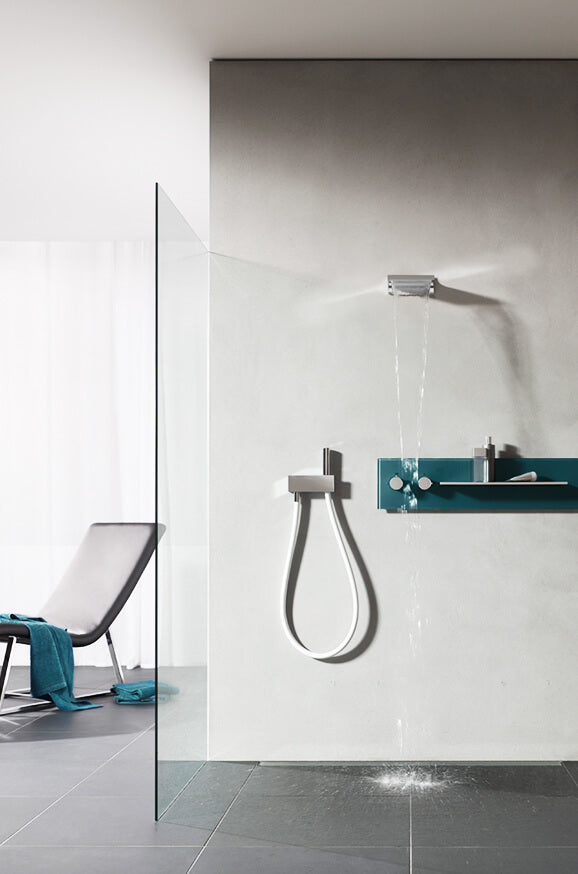 KEUCO was founded in April 1953 by Paul Keune, Hermann Bönner, Eduard Baron de Becker-Remy and Josef Himrich. It has 4 manufacture bases and a global logistics centre in Germany with a wide variety of sanitary products such as faucets, bathroom accessories, bathroom furniture and barrier-free facilities.
KEUCO's aim has always been to develop quality products which distinguish themselves through their design and functionality – also in respect to longevity. In April 2015, Leisure Plus became the sole distributor in Hong Kong, and has opened its one-stop Architectural & Design (A&D) Centre in Wanchai, Hong Kong.
The A&D Centre showcases and sells KEUCO sanitary products such as faucets, bathroom accessories, bathroom furniture and barrier-free facilities, catering to Hong Kong's high-end and quality conscious consumers.